For every meditation cushion
purchase we donate
5 € to Balkan River
Defence NGO, fighting
to keep the pristine rivers
of Balkan flowing.
MELON & LIME MEDITATION CUSHION & APP COMBO
DESCRIPTION
Our meditation cushions have a clean modern design that will provide the most comfortable ergonomics needed for better spine alignment and less stress and pressure on your hips, knees, and ankles; helping you achieve a longer lasting, deep meditative experience. The resilient, EU grown organic buckwheat hull filling gently conforms to your body's shape to relieve pressure while providing support.
A strong cotton handle hides a zippered opening which allows for easy emptying of the fill for cleaning.
CONNECTED CUSHION
Every Melon & Lime meditation cushion has an integrated NFC chip that unlocks the Me Time with Melon & Lime app with 17 hours of original guided meditation, pranayama & yoga videos (and we keep on adding more!). The app is FREE but it can only be accessed through the smart tag on the cushion or on our yoga mat.
HOW TO TAKE CARE OF YOUR MEDITATION CUSHION
Melon & Lime meditation cushion is filled with dried buckwheat hulls, with a cover made of a mixture of cotton and linen. You can remove the cover and wash it.
WASHING
Remove zippered cover and turn inside out. Machine wash separately in cold water, gentle cycle, using liquid detergent. Hang to dry.
ATTENTION
Buckwheat hull fill should not get wet. Avoid direct sunlight for prolonged periods of time.
Melon & Lime mats & meditation cushions come with an integrated smart tag (NFC) that works as a key to unlock the FREE app full of inspiring yoga & meditation videos. When you purchase our mat or cushion, you also get access to specialized content, leaving you with all the necessary tools for your home yoga or meditation practice.
The content in the app is originally produced by Melon & Lime. All videos are currently available in English language only. Me Time app contains flow yoga videos, restorative yoga poses, guided meditation and an introduction to the world of healing breathing techniques - pranayama. The app will constantly upgrade with new content and features.
WHAT'S INSIDE
10 Guided Meditations (Grounding & Rooting, Heart Space, Patience & Trust, Yoga Nidra...)

10 Pranayamas (Nadi Shodhana, Bhramari, Kapalabathi, Detox...)

4 Restorative Yoga routines (Let Go, Ease Your Wandering Minds, Support Your Breath, Belly Savasana)

17 Flow Yoga routines (Metabolism Boost, Energizing Routine, Feel Good, Inspiration…)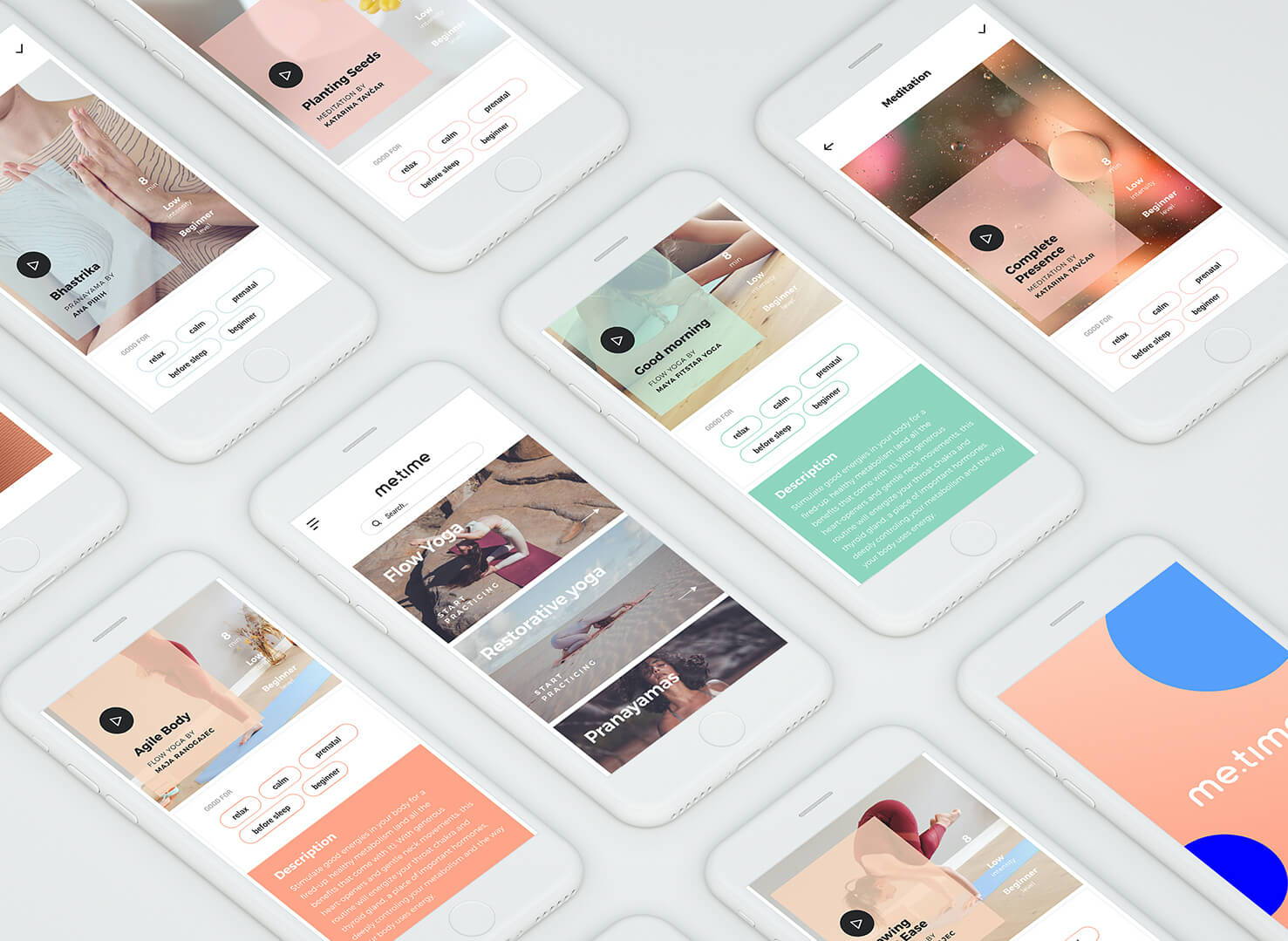 1. Download Me Time with Melon & Lime app on Google Play or AppStore.
2. On Android phone make sure that your NFC connection is turned ON.
3. Open the app.
4. Wait for the "Scan NFC" pop-up to appear.*
5. Press your phone to the NFC tag on your mat.
6. Pick your favorite exercise.
7. Feel great!
To download instructions, click here.
EXAMPLE OF A VIDEO FROM THE APP
All orders placed on melonandlime.com will be shipped from our warehouse in Slovenia. Transit times are between 2 and 10 days.
We often offer special free shipping deals or shipping discounts. Below is the list of our regular shipping fares.
Free Shipping on order above €55
Applies to orders shipping inside Europe.
Domestic Shipping €3.00
Applies to all orders shipping to Slovenia or Croatia.
Europe Shipping €4.50
We are offering 40% off on DHL Economy delivery to all countries in European Union. No coupon code needed.
DHL Express Shipping €9
We are offering 50% off on DHL Express delivery to USA, Canada, Switzerland, Norway and Balkan countries that are not a part of the EU. No coupon code needed.
DHL International Shipping €15
We are offering 40% off on DHL Express delivery to all countries that were not specified above. No coupon code needed.
For larger orders please contact us: info@melonandlime.com
Please note that due to an automatic ordering system, order amendments or cancellations are no longer possible once your order has been placed online. As soon as your order is shipped out, you will receive a tracking email that will enable you to trace your parcel.
Shipping charges are based on deliveries to mainlands only. Please contact info@melonandlime.com to place an order to the following countries:
The Canary Islands
The Balearic Islands
Norway
Switzerland
Moldova
Northern Ireland
Certain orders are not eligible for free shipping. Exclusions include shipping to:
The Canary Islands
The Balearic Islands
Norway
Switzerland
Moldova
Northern Ireland
Unfortunately, we cannot ship to Russia, Iran and Syria at this time.
Warehouse processes web orders from Monday morning, until Friday afternoon. Orders are not shipped on Saturdays or Sundays. You can track your shipment via the DHL website or for orders from Slovenia and Croatia on Pošta Slovenije's website by entering your order's tracking number.
Please be mindful of local Holidays as Melon & Lime is based in Slovenia. Our shipping carriers DHL and Pošta Slovenije are also closed on select days, and the volume of orders received will increase and may extend time in transit. For a complete list of all Slovenian Holidays, please click here: Holiday calendar Slovenia.
If you have any questions, please email, or call us at +38641994254. Melon & Lime is open Monday through Friday, 9:00am – 5:00pm CET.
Balkan River Defence (BRD) is an organization of nature activists, defending the remaining free-flowing rivers of Europe. BRD is fighting against the unnecessary building of dams on wild rivers all over the Balkan area by raising the awareness of the importance of keeping these rivers free-flowing - for the abundant aquatic life and for the people. There are currently plans of building more than 2700 dams on these rivers, some of which are completely unnecessary - their only purpose being to fill the pockets of those involved.
The NGO uses a light approach to tackle a serious topic: what kind of planet do we want to leave behind? Through organizing sports activities on the rivers and raising awareness on the topic on land, they are connecting people of the Balkans with its rivers and showing what's at stake if we lose them.
We care for their mission, that is why we're donating 5 € of each sold meditation cushion. Want to donate directly to them instead? Click here.
Me Time App
WHAT'S IN THERE:

Heart Space, Temple Of The Body, Complete Presence, Ocean of Letting Go, Planting Seeds, Patience and Trust and more.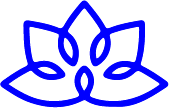 Kapalabhati, Bhastrika, Ujjahi, Surya Bhedana, Chandra Bhedana, Detox, Calming Breathing, Nadi Shodana and more.

4 Restorative Yoga routines

Belly Savasana, Support Your Breath, Ease Your Wandering Mind, Let Go.


Metabolism Boost, Energizing Routine, Feel Good, Detox, Agile Body and more.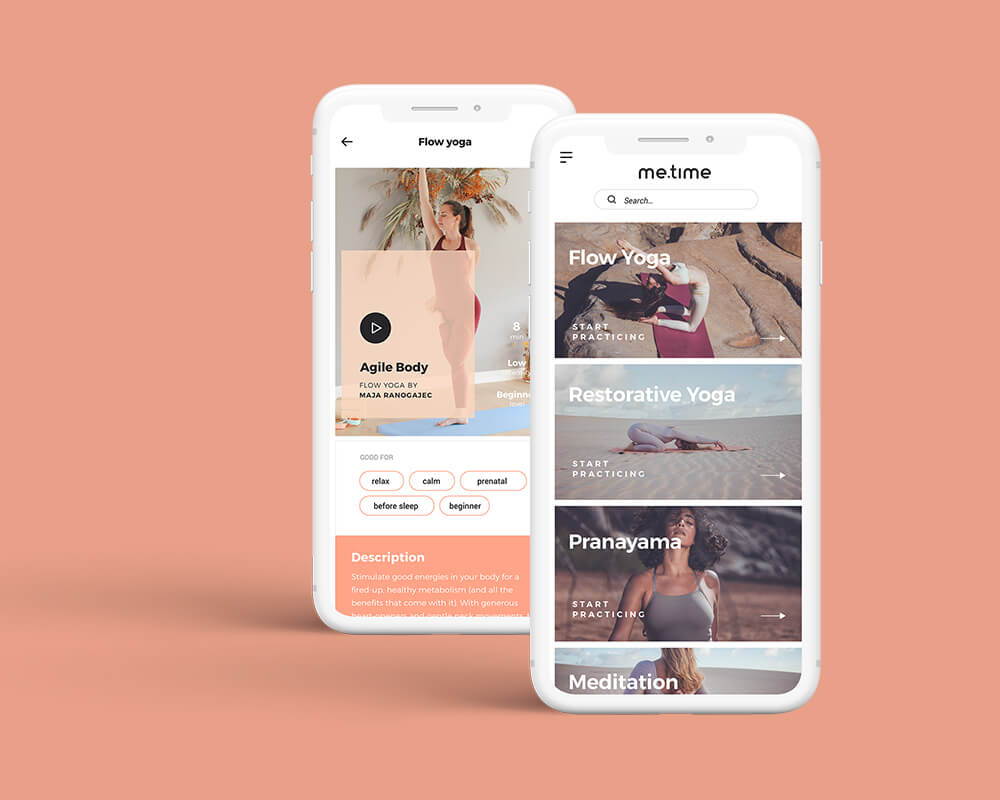 A Comfortable Meditation Cushion + Free Meditations Always at Your Fingertips
Immerse yourself in meditation, we will take care of your comfort. Our cushion provides a comfortable elevation and makes it easier for you to sit in a relaxed, upright position. It also inspires your practice with an app filled with original guided meditations, a variety of breathing techniques, restorative yoga poses, and flow yoga videos.
"We want our products to feel like a safe place where you can find precious minutes to work on yourself - mind, body & soul, connected. " XO,
Rebeka + Jelena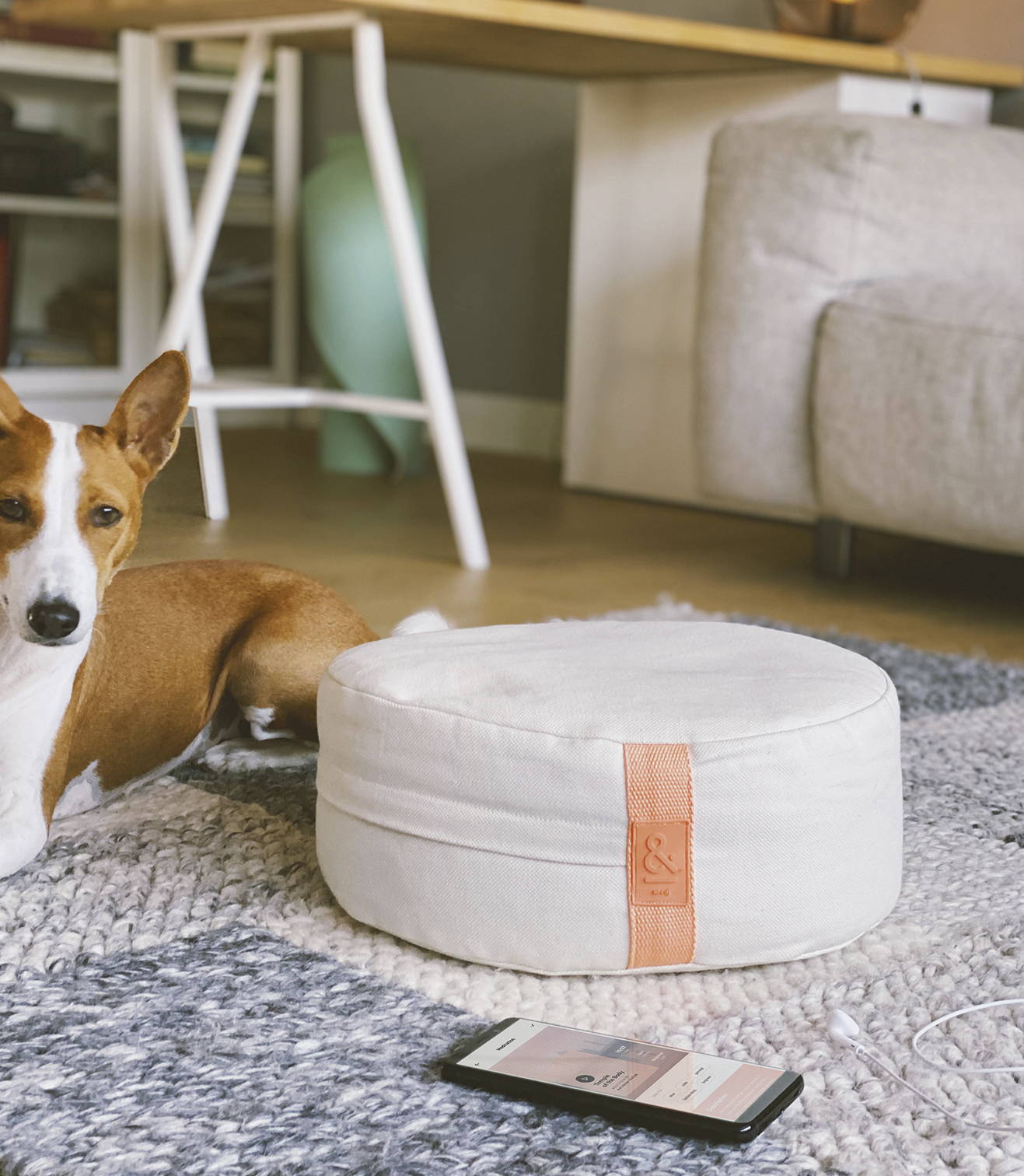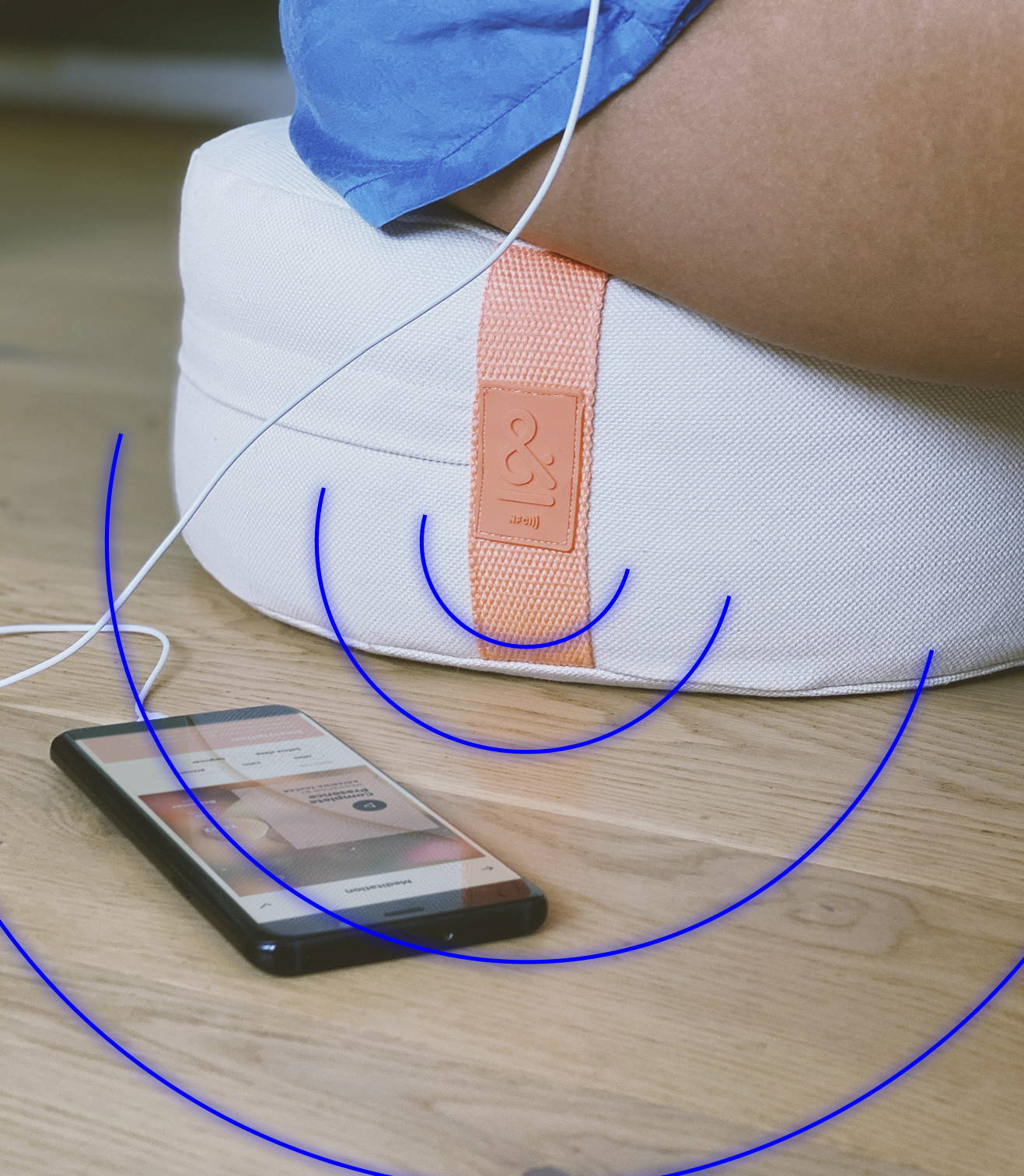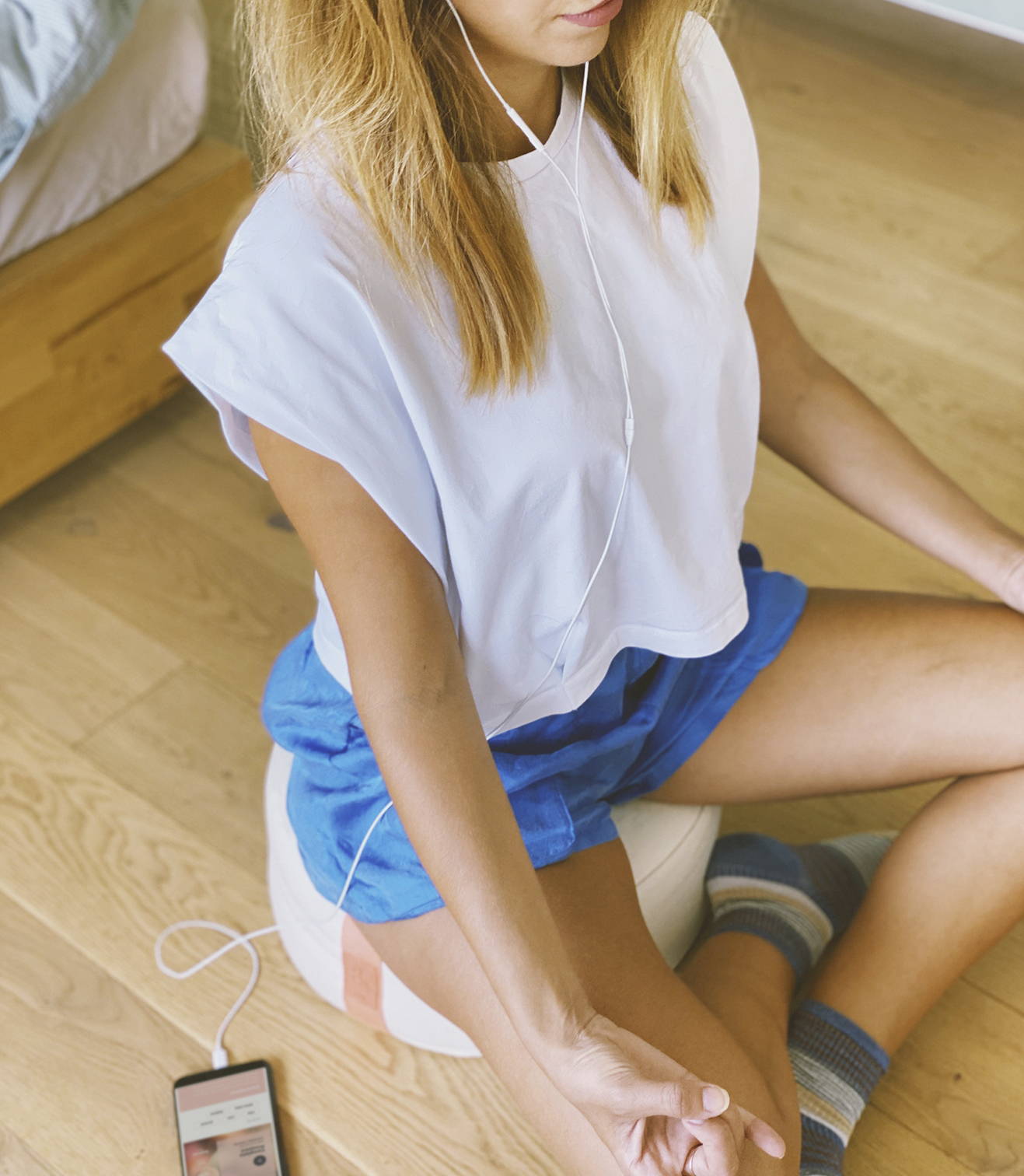 Why you'll love M&L meditation cushion:
Our meditation cushions help you achieve better spine alignment and alleviate stress and pressure from your hips, knees, and ankles. This way, you'll be able to enjoy a longer-lasting, deep meditative experience. The cushion comes with a smart tag unlocking a FREE app with guided meditations and more.
Plus: with each purchase, you help defend pristine Balkan rivers from excessive dam building. Learn more.